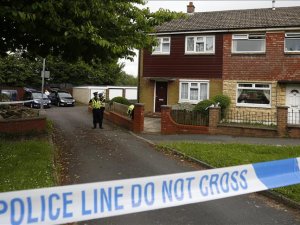 British MP murder accused to be tried under terror rule
MPs pay tribute to Jo Cox in parliament as Thomas Mair learns he will be judged under UK 'terrorism protocol'
The suspected killer of British Labour Party lawmaker Jo Cox is to face trial under terrorism rules, judges decided on Monday.
Thomas Mair, 52, appeared in court via video link from the top-security Belmarsh prison as MPs gathered in the House of Commons to pay tribute to Cox, who was shot and stabbed in her electoral district last week.
Mair faces a number of charges including the murder of Cox and the possession of a firearm.
Although he was not charged with a terrorism offense, Mair will be tried at the Old Bailey, London's central criminal court, under the 'terrorism protocol', meaning his case will be managed by some of the most senior judges in the country.
During the brief hearing Mair spoke only to confirm his name. In his first court appearance he had declared his name was "Death to traitors, freedom for Britain".
Meanwhile, in a show of unity, lawmakers in the House of Commons sat among one another wearing white roses in memory of Cox as they delivered tributes on Monday.
A single white rose was laid on an empty seat in the chamber to represent Cox's vacant place during the special session called in her memory.
Speaker of the House of Commons John Bercow said parliament had come together in "heartfelt solidarity".
He said: "An attack like this strikes not only at an individual, but at our freedom. That is why we assemble here - both to honor Jo and to redouble our dedication to democracy."
Labour Party leader Jeremy Corbyn called Cox's killing "an attack on democracy" and urged lawmakers for "kinder and gentler politics".
"In her tragic death, we can come together to change our politics, to tolerate a little more and condemn a little less," he said, adding: "We all have a responsibility not to whip up hatred and division."
Prime Minister David Cameron praised Cox for her humanitarian work.
"Quite simply there are people around the world who are only alive because of Jo," he said.
Parliament had been suspended ahead of Britain's EU membership referendum, which will be held on Thursday. The special session on Monday was followed by a service at a nearby church.