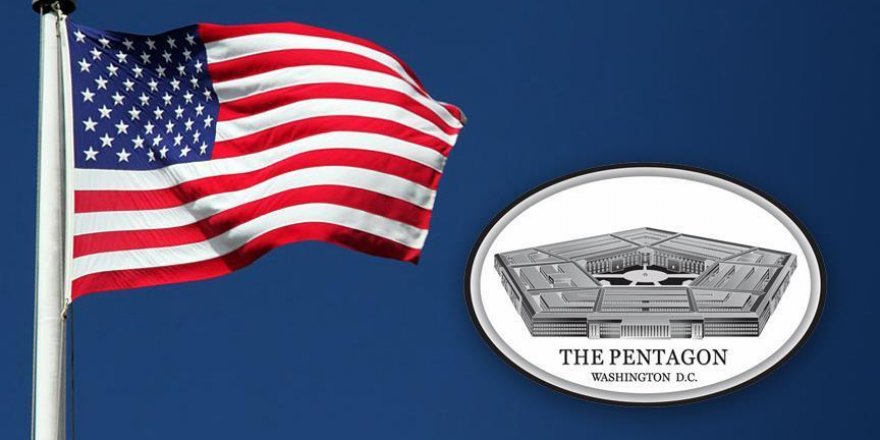 Pentagon defends airstrikes that caused civilian deaths
Pentagon says before airstrike anti-Daesh coalition able to confirm everyone in large convoy had a weapon
At least 50 civilians may have been killed in airstrikes earlier this month in Syria because they were mixed with Daesh fighters traveling in a convoy, the Pentagon said Friday.
"The strike was against both buildings and vehicles," Defense Department spokesman Army Col. Christopher Garver told reporters at the Pentagon about the July 19 strike in the town of Manbij.
"Afterwards, we received reports from several sources, both internal and external, that there may have been civilians in the area who are mixed in and among the Daesh fighters."
According to the Pentagon, before the strike, the U.S.-backed Syrian Arab Coalition saw a large group of Daesh fighters in a convoy that appeared to be preparing a counter attack against opposition troops in the area. Based on that observation, the strike was called in against Daesh.
Although they were aware the convoy "may" have had civilians, the coalition conducted the strike but did not "initially strike that portion of the convoy," Garver said.
"We were able to kind of check to see, yes, everybody's holding a weapon or everybody's manning a machine gun or looks like Daesh and we were able to then go in and strike those portions of convoys," he said in justifying the strikes.
Garver said the U.S. is currently investigating evidence based on internal and external reports about civilian casualties.
He neglected to comment on reports that there were strikes in Manbij on a second day that also resulted in civilian deaths.
The strike came after the Syrian Arab Coalition had captured a Daesh headquarters in western Manbij on July 17 as part of ongoing operations to retake Manbij -- which is already half liberated from Daesh.
As part of the operations, the Pentagon seized more than 10,000 intelligence items from Daesh, including more than four terabytes of digital information that is being examined.
A terabyte is a multiple unit of digital information. One terabyte of information would require about 1,400 CDs, 220 DVDs or 40 Blue-ray discs.
"We are learning more about Daesh at all levels from this," Garver said.
The seized information includes intelligence about Daesh's governance structure and "all aspects of daily life, from religious practice, to education to tax collection and management of central services," Garver said.
He also added that the coalition now had a better understanding about how Daesh facilitates foreign fighter movements in and out of Syria and Iraq.