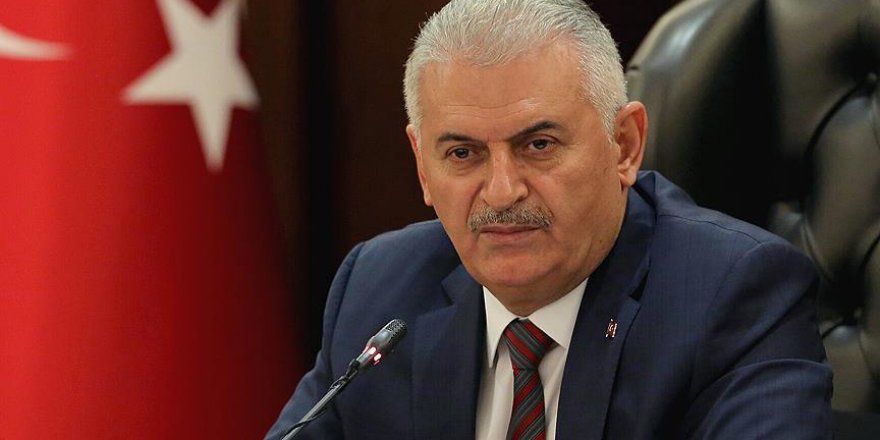 Turkish military needs swift overhaul, PM says
Binali Yildirim says arrests, suspensions following July 15 coup plot coming to end
Turkey's military is in urgent need of overhaul following the July 15 coup attempt, Prime Minister Binali Yildirim said late Sunday.
In an interview with finance news network Bloomberg, he said the government was investigating intelligence failures that did not give earlier warning of the attempted overthrow.
"There is a serious need to restructure the armed forces," Yildirim said. "We've seen during the coup attempt that there is a security weakness, there are some problems in the chain of command. We will restructure in order to eliminate these problems."
The prime minister also said that the wave of suspensions and arrests that has followed the failed coup was nearing an end.
"Most of those involved in this coup attempt, those who actually directed this coup attempt, have been handed over to justice and I don't think there is a high number of people remaining," he said in the interview in Ankara.
Around 13,000 military, police, judiciary and civil servants have been arrested since July 15 and tens of thousands more removed from their posts.
Yildirim, who took the office in May, ruled out a snap election following the coup, saying the Turkish people had "election fatigue". The country has seen four nationwide polls since 2014.
He said his Justice and Development (AK) Party government had been elected to a four-year term and that the public needed jobs and sustenance. Holding "ambush elections" would only confuse that picture, he said.
"We have no time to lose with an election," he told Bloomberg. "For us, an election means slowing down the economy, reducing visibility and halting plans of the government for the future. Talk of an election where there is no need for one means not loving the country."
In a call to investors, Yildirim said the market shock following the coup attempt was no worse than after the Russian fighter jet crisis, when relations between Ankara and Moscow were frozen following the shooting down of a Russian warplane over the Turkey-Syria border last November.
"The Turkish economy did not deserve this when you look at the indicators," he said. "When you look at European countries, the debt is considerably higher than our debt… When we look at the Maastricht criteria there is almost no country in the European Union that has met these criteria.
"But since the 2009 global financial crisis, Turkey has a very smooth performance. The banking sector is very strong."
Turkey remained committed to a series of large-scale infrastructure projects that would invigorate the economy, including a third suspension bridge over the Bosporus due to open Tuesday and a road tunnel under the waterway that will open on Dec. 20. The first stage of the city's third airport will open in early 2018, he added.