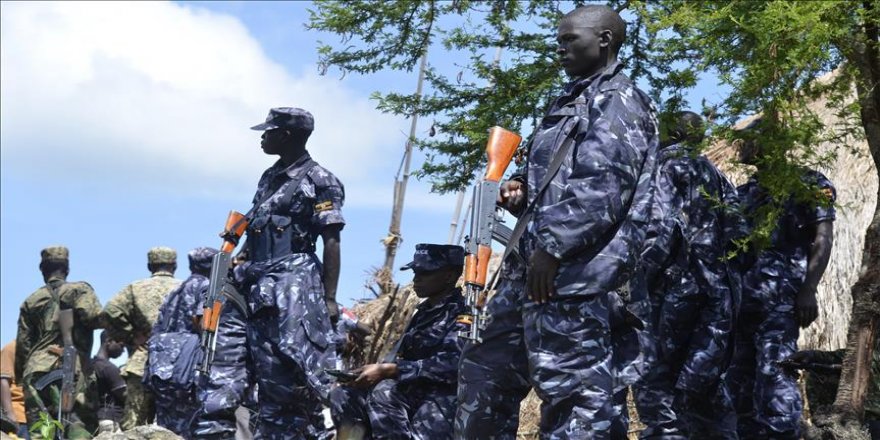 Uganda: Local king charged after clashes
Dozens killed on weekend after guards allegedly loyal to King Mumbere caused deadly unrest
Ugandan tribal king Charles Wesley Mumbere is facing charges after a separatist militia believed to be acting under his command killed scores of people over the weekend.
Mumbere was arrested Saturday after police stormed his palace in his Rwenzururu kingdom, located in the broader Rwenzori region. He is alleged to be after creating a sovereign state.
Jeje Odong, Minister for Internal Affairs, told journalists Tuesday that Mumbere's arrest was "as a result of the attacks conducted by royal guards who are said to be his creation and under his command".
There are also murder charges against him over the March 24, 2016 killing of Constable Kasamba Godfrey.
Minister Odong said the royal guards of Mumbere attacked the joint security patrol team in Kasese town on Nov. 26 with petrol bombs. "In all, 16 policemen lost their lives and six guns were taken by the attackers," Odong said.
During the attacks, 46 guards were killed and 149 arrested, the minister added.
However, sources that spoke to Anadolu Agency on condition of anonymity say the number of those killed is 126.
"On Saturday, 55 people were killed within the sub county including 16 police officers; on Sunday, during the attack at the palace another 46 were killed and yesterday [Monday] the police recovered 25 bodies," one source said.
Maria Burnett, associate Africa director at Human Rights Watch, noted that photographs of dead bodies showed some of the men with their hands tied behind their backs.
"Police have blocked access to the area around the palace in Kasese and families are not being permitted to collect bodies," Burnett said.
She urged the Ugandan government to "investigate and put equal effort into prosecuting crimes by both sides, including government security forces".
The Rwenzori region in western Uganda has witnessed recent violence. Since July 2014, 226 people, including members of the security forces, have been killed.