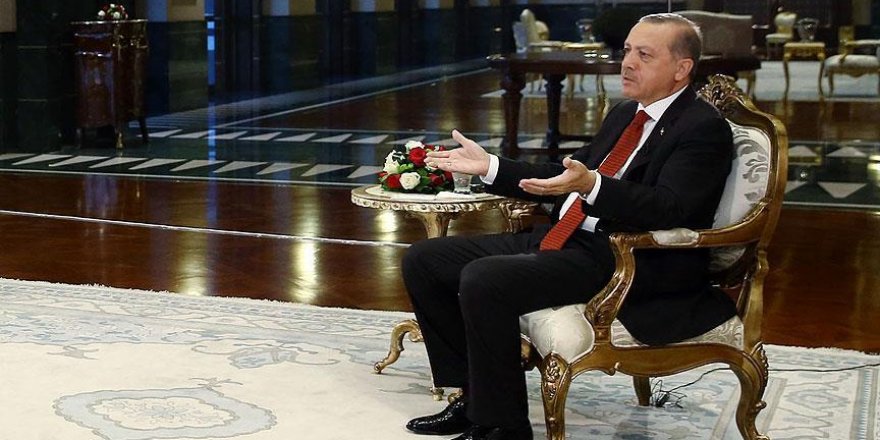 'Westerners left Turks isolated' says Erdogan
Turkish president uses French interview to bemoan lack of Western 'solidarity' with Turkey after coup plot
Western countries left Turks isolated during the defeated July 15 coup and did not show enough solidarity, President Recep Tayyip Erdogan told French daily Le Monde on Monday.
"The Western world was in contradiction with the values it defends. They should have shown their solidarity with Turkey, which has appropriated their democratic values. Unfortunately, they preferred to leave Turks isolated," Erdogan was quoted as saying.
The Turkish president said his country had not faced "an ordinary terrorist attack" adding that 240 people were martyred and almost 2,200 injured.
Erdogan said he wished world leaders had reacted the same way they did after the Charlie Hebdo attack in Jan. 2015.
"Our prime minister joined the march in the streets of Paris. I would have liked the leaders of the Western world to react equally to what happened in Turkey and not just be content with a few cliches to condemn it [the coup attempt].
"I wish they had come here to Turkey," Erdogan added.
Turkish state can 'hire and fire'
The Turkish leader also criticized Western countries for "worrying" about officials and people fired from the public service, adding: "Instead of showing empathy, Western leaders had the opposite reaction."
Thousands of people have been suspended or fired from Turkish public institutions in the aftermath of the July 15 coup attempt, as the government tries to find supporters and sympathizers of the coup plot.
"A state does have the right to hire and fire officials it wishes," Erdogan said, adding: "Turkey has never posed such questions to its Western partners… Everyone needs to know their place."
He continued: "We are currently struggling against a coup attempt, against terrorists. The Western world must understand what we face."
Turkey's government has repeatedly said the coup attempt was organized by followers of Fetullah Gulen, who has lived in self-imposed exile in the U.S. state of Pennsylvania since 1999, and the Fetullah Terrorist Organization.
Gulen is accused of leading a long-running campaign to overthrow the state through the infiltration of Turkish institutions, particularly the military, police and judiciary, forming what is commonly known as the parallel state.