17 irregular migrants held across Turkey
Afghan nationals held in northwestern Kirklareli, southwestern Gaziantep provinces, taken to local migration centers
Güncelleme:
12 Ağustos 2021 18:39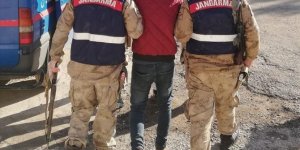 A total of 17 foreign nationals who entered Turkey illegally were held in northwestern Kirklareli province and southwestern Gaziantep province, security sources said Thursday.
Gendarmerie teams received information about the presence of foreign nationals who entered Turkey through illegal means, in Malkoclar and Yukarikanara villages in the Kofcaz district.
A total of 15 Afghans foreign nationals were held and referred to a local migration center.
Separately, two more foreign nationals were discovered to be hiding in a truck bed in southwestern Gaziantep province.
A truck driver noticed people hiding in his truck's bed when he entered the garage of Islahiye municipality in Serinevler district to unload the cargo.
Gendarmerie teams went to the location after being notified by the driver and found two people in the bed who did not have identity cards or passports and entered Turkey illegally.
The two, M.Z. and H.M., later found out to be Afghan nationals, were referred to a local migration center.
Turkey has been a key transit point for asylum seekers who want to cross into Europe to start new lives, especially those fleeing war and persecution.
Turkey, which already hosts 4 million refugees – more than any country in the world – is taking new security measures both within and on borders to prevent a fresh influx of migrants.