A century has passed since the Second Battle of İnönü
Second Battle of İnönü took place between 23 March and 1 April 1921 near İnönü.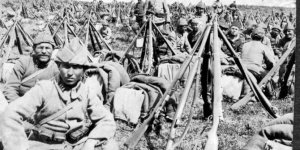 Second Battle of İnönü took place between 23 March and 1 April 1921 near İnönü. To ensure the destruction of the Turkish forces, which could not benefit from the First İnönü Battle and without allowing them to be strengthened; While the Turkish representatives were on the way to the London Conference of the 3rd Greek Corps and the 1st Greek Corps in the Uşak region, which went into operation on March 23, 1921 in order to seize the strategic region of Eskişehir and Afyon and force the provisions of the Treaty of Sevres to be accepted by the National Government, They closed all the peace gates and launched an attack from two arms, one in the direction of Afyonkarahisar and the other in Eskişehir. Upon the Greek army's effective attacks in the first days, the Minister of National Defense Fevzi Pasha went to the front with the Parliament Guard Battalion in line with the decision taken in the Turkish Grand National Assembly to reinforce in this tight moment. The enemy forces were forced to retreat with the successful counterattack order of the Front Commander İsmet Pasha, who showed no weakness in the defense of the positions and acted very strictly in his orders. During this retreat, the Greek army suffered heavy losses as a result of the persistent pursuit of the Turkish cavalry. On the other hand, the attack carried out by the Greek army on the southern front improved, and the Greek forces occupying Afyon advanced to the Çay-Bolvadin line. However, when the Greek troops were repulsed in the second attack they carried out on 30 March, they had to withdraw from the city of Afyon in the south. The retreating Greek army was hit hard by the Turkish cavalry in the Yenişehir plain.