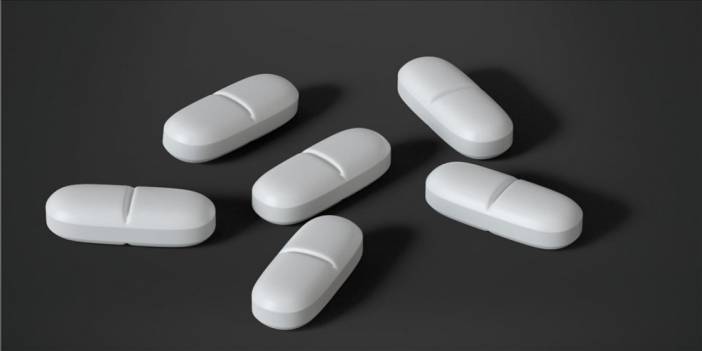 EU sends 5.5M potassium iodide pills to Ukraine amid radiation concerns
Donation comes on request of Ukraine's government following increased fights around Zaporizhzhia nuclear power plant
The EU donated 5.5 million potassium iodide pills to Ukraine, the European Commission said on Tuesday, amid the threat of an explosion at the Zaporizhzhia nuclear power plant.
With a total financial value of more than €500,000 ($500,000), pills will be sent "as a preventative safety measure to increase the level of protection around the Zaporizhzhia nuclear power plant," the EU executive body said in a press statement.
Five million pills are provided by the EU Civil Protection Mechanism, while Austria contributes with an additional 500,000 drugs following the request of the Ukrainian government.
"We will continue to be on the lookout and stand ready to act, because preparedness saves lives," said Janez Lenarcic, EU commissioner for crisis management.
"No nuclear power plant should ever be used as a war theatre," he added, calling to cease immediately military action around the Zaporizhzhia nuclear power plant.
Potassium iodide tablets offer protection in case of exposure to high radiation levels at a nuclear explosion. It prevents the inhaled or swallowed radioactive iodine from being absorbed by the thyroid.
On Thursday, the Zaporizhzhia plant was temporarily disconnected from Ukraine's electricity grid after the last remaining power line caught fire due to shelling.
Russian forces captured the facility with critical importance shortly after the war in Ukraine began on Feb. 24.
Since then, the international community, including the EU, UN, and US, have warned Moscow repeatedly not to use the plant as a shield in its forces' attacks on Ukraine and to stop breaching atomic safety rules.
Russia, for its part, said on Monday that it sees as necessary the visit by representatives of the International Atomic Energy Agency (IAEA) to the Zaporizhzhia nuclear power plant in Ukraine.
The Zaporizhzhia facility is Europe's largest nuclear power plant, producing around 20% of Ukraine's electricity.